Skip to content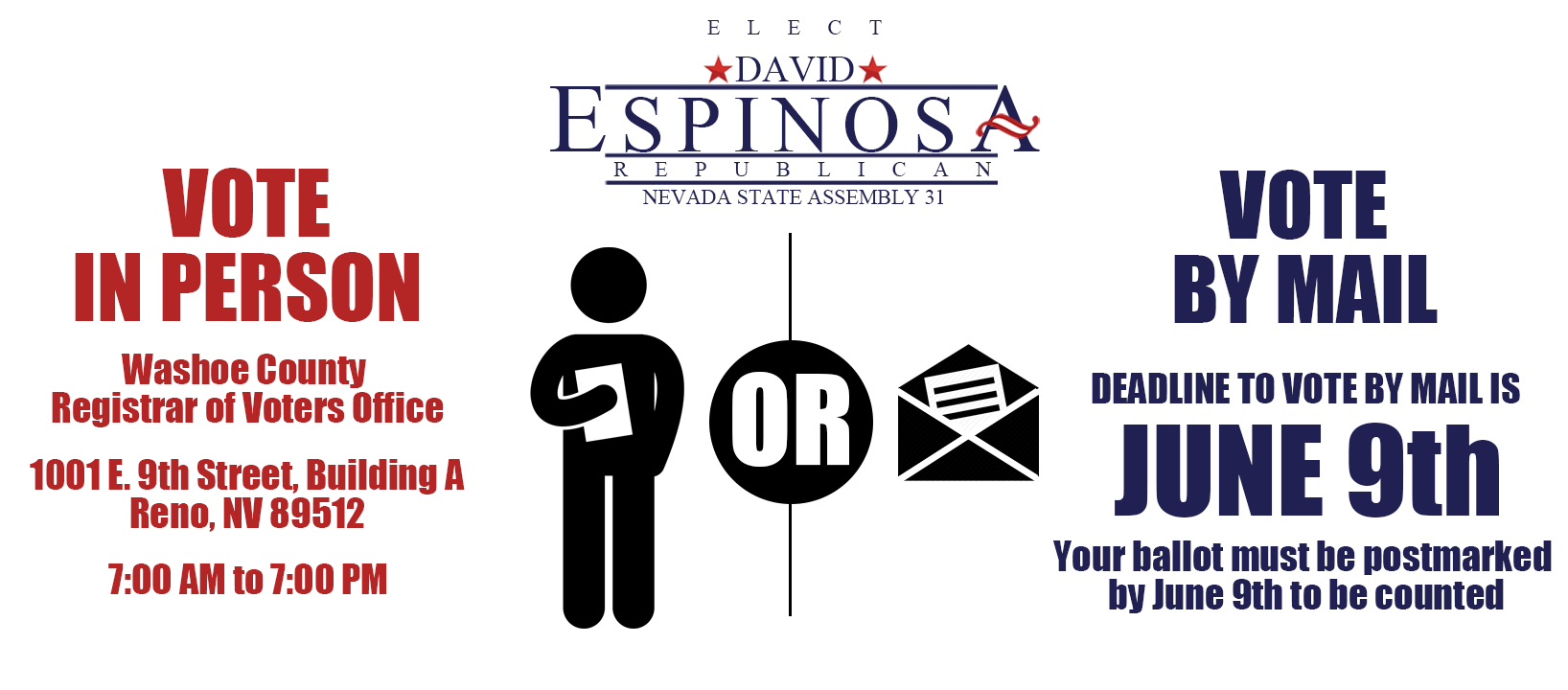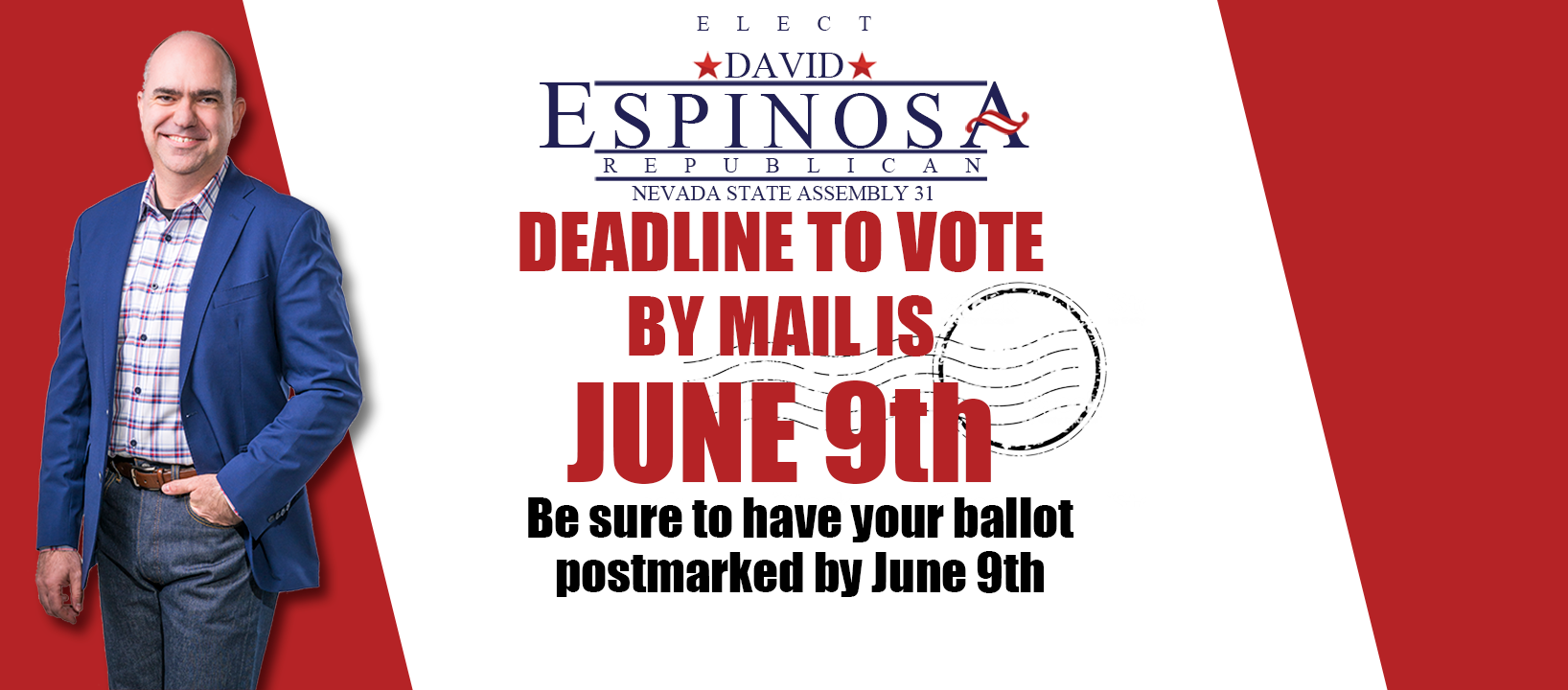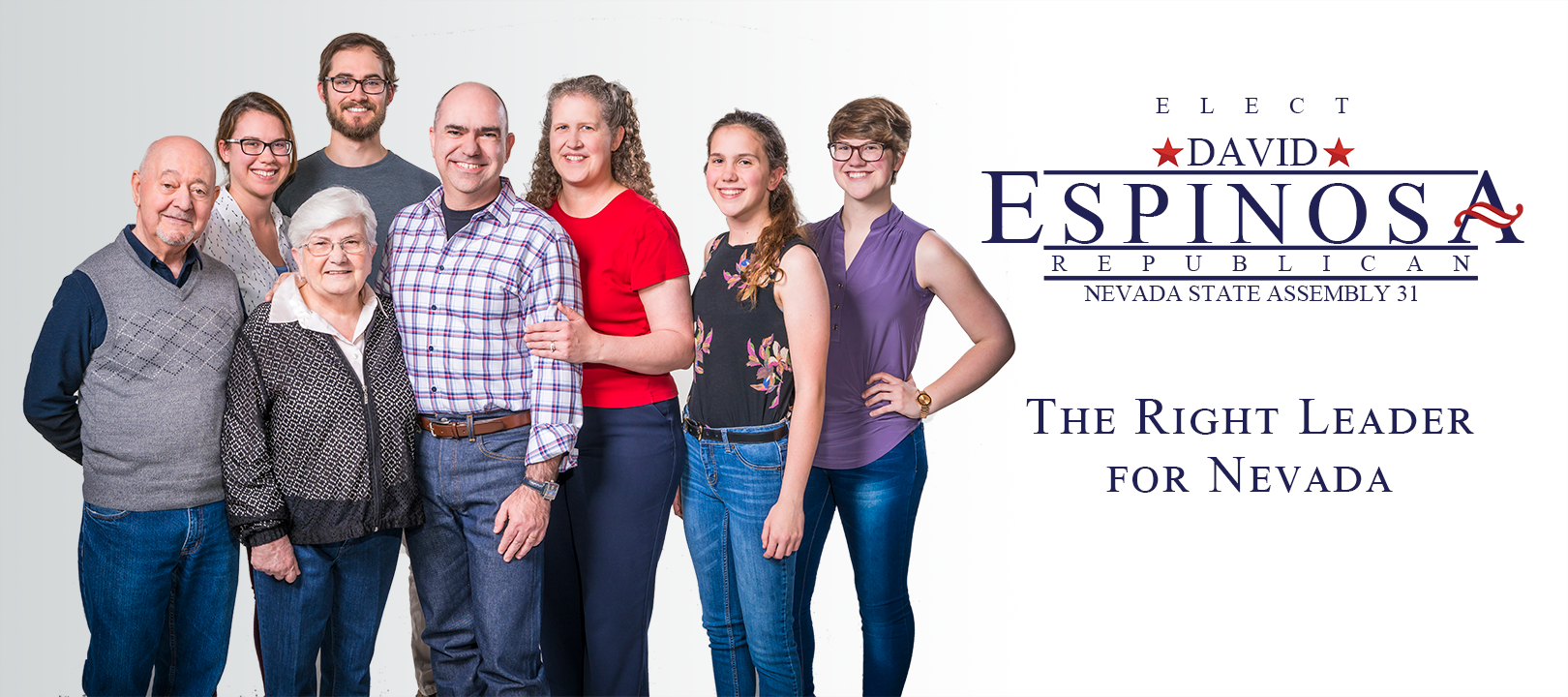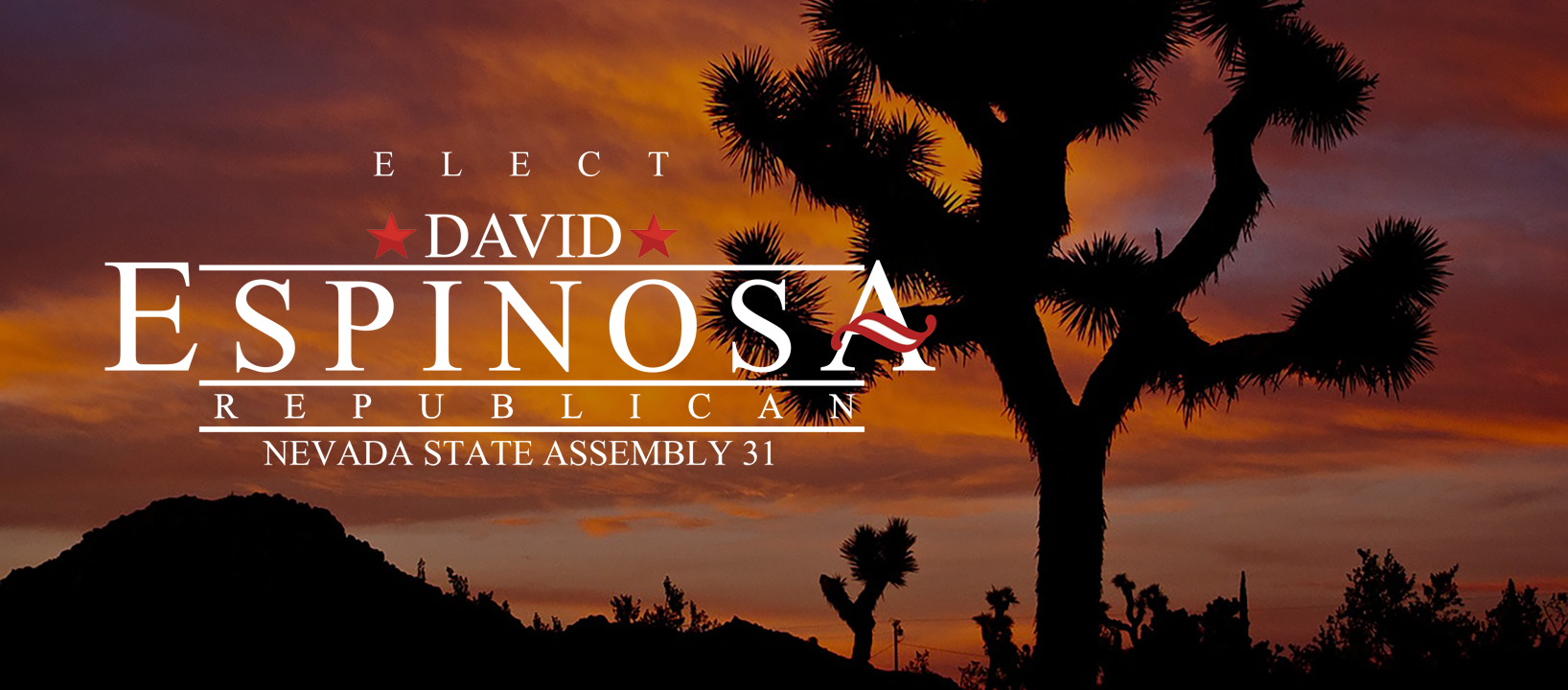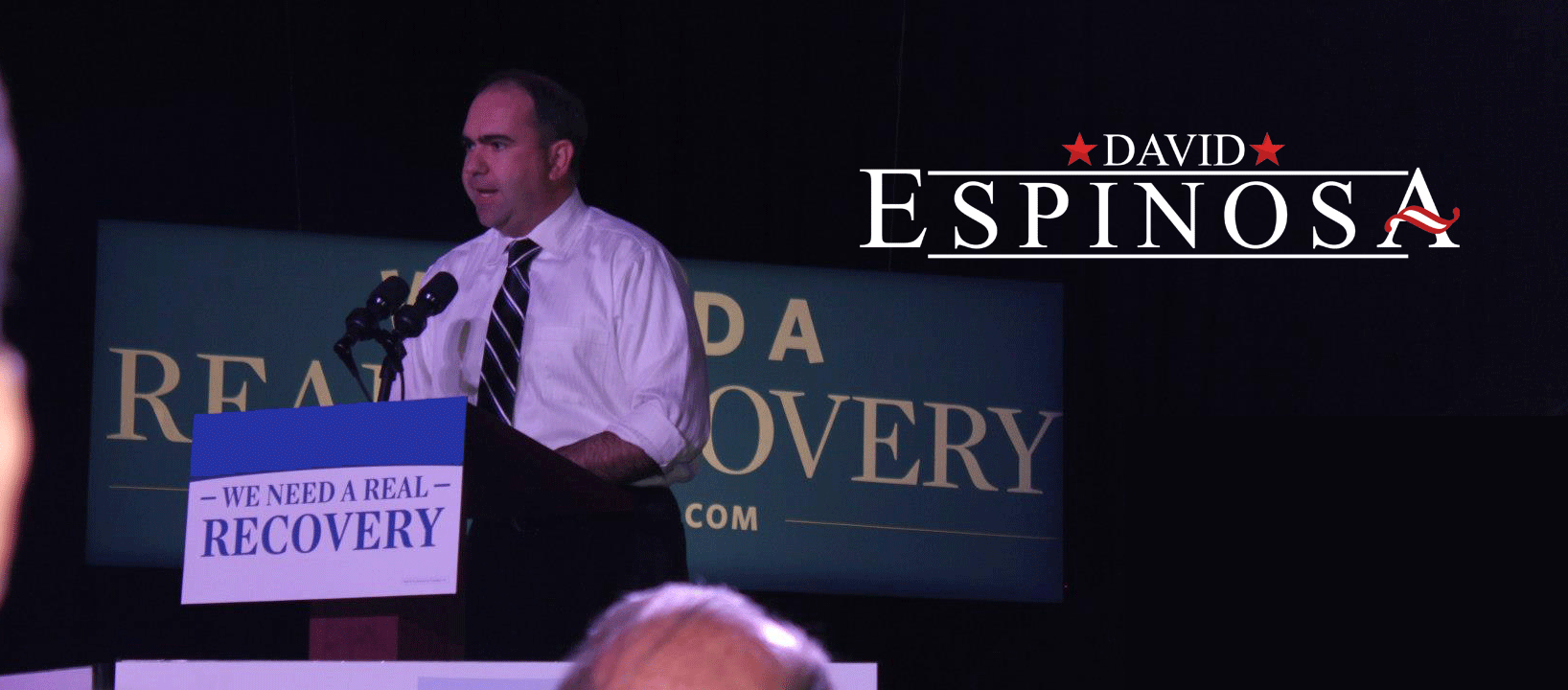 Education

There is no more important investment we can make than to create a world class education system which harnesses the capabilities of today and the promise of tomorrow.
Jobs

Nevada must always be the most business and job friendly state in the nation. Join me in ensuring Nevada's families come first, not the special interest community.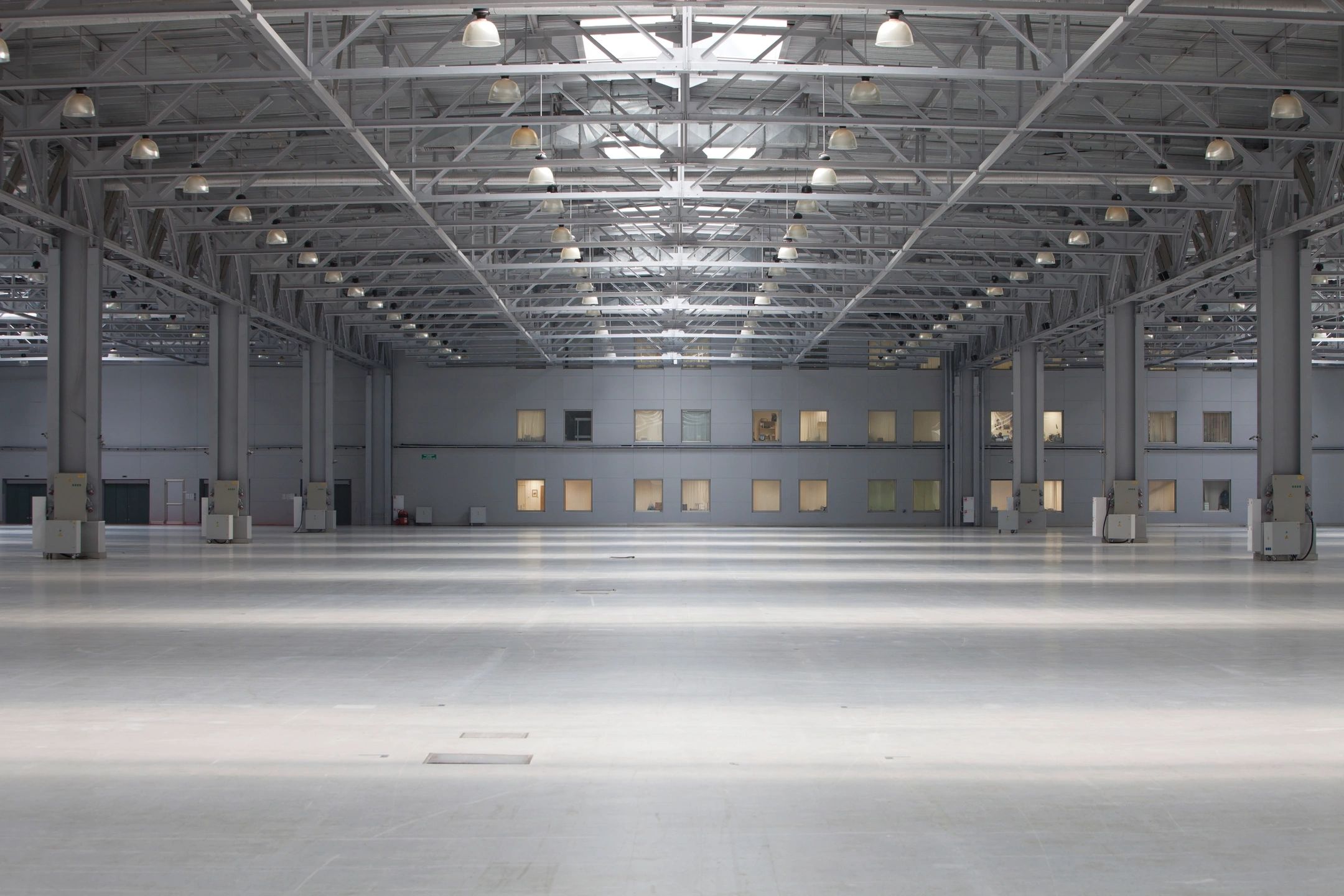 Economic Freedom

We are at our best when we are all able to reap the benefits of our efforts. Our destinies must never be limited by anything other than our imagination, industriousness, and willingness to persevere.
2nd Amendment

The US Constitution is the blueprint by which we restrain government and protect individual rights. No portion of The Constitution is negotiable.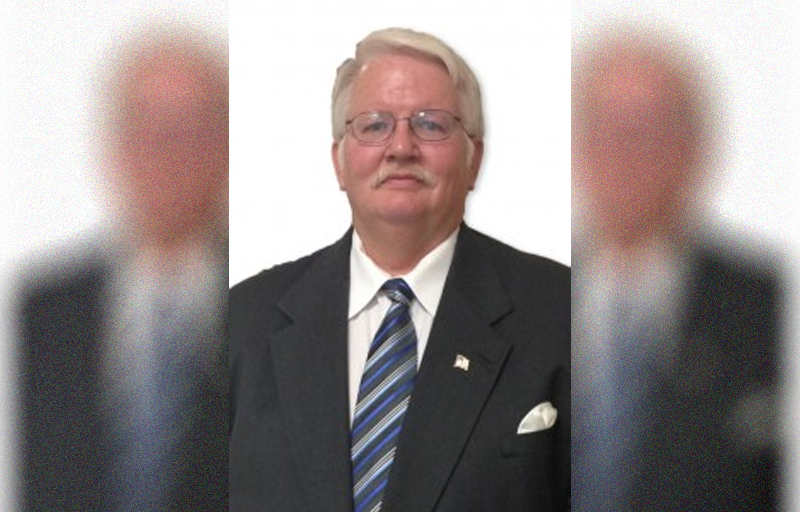 David Espinosa
Sparks, NV – Today, former Washoe GOP chairman, former Nevada GOP Treasurer, and local business executive Dave Buell endorsed businessman and long-te
Endorsements and Support
I am proud to have been endorsed and supported by a number of local and state organizations, representing Nevada families and businesses. I thank all of these organizations for their continued support of our great state and my campaign.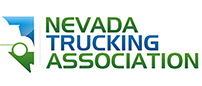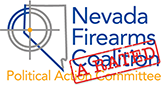 Now more than ever we need leadership and business experience to help Nevada's families, and recover our economy. Dave Espinosa has the leadership experience we need and the leader I endorse for Nevada's Assembly District 31.

Dave Buell
Former Chairman, Washoe GOP
I am endorsing David Espinosa for Nevada Assembly 31 and believe he will bring his diverse business and personal experience and passion for the State of Nevada to the legislature, something desperately needed during these difficult times.

Jeff Lynch
Business Owner, Sparks
Dave has the leadership, integrity, values, and commitment to public service that we want in our elected officials. He will be a strong voice in Carson City for mental health, education, and businesses small and large, advocating for all workers displaced by the current economic disruption.

Jake Wiskerchen
Sparks, Small Business Owner and Former Assembly Candidate
I'm supporting David Espinosa because we will need legislators next session who have broad business experience and the competence to tackle the challenge of how to rebuild our economy after this downturn.  David has worked in business sectors that show the most promise for growth and diversification: defense, manufacturing and logistics.  His experience in creating good paying jobs in key industry sectors is just the kind of person we need in the State Legislature.

Randi Thompson
Sparks, Nevada
The Nevada Trucking Association is proud to endorse a veteran of the logistics industry, David Espinosa, in the race for Assembly District 31. As a former executive in Nevada's largest logistics company, Dave is keenly aware of the part our truckers and trucking companies play in our state. Dave has been and will be a vocal advocate for all businesses in Nevada as we work to rebuild our economy after the COVID-19 crisis.

Paul Enos
CEO, Nevada Trucking Association
David's experience as a businessman, teacher, and engineer is exactly what we need to best represent Sparks in the Nevada Legislature.  David's blend of community and business leadership is critical for our Sparks families and small business community to recover and grow.

Ron Smith
Mayor, City of Sparks
I support and endorse Dave Espinosa for Nevada State Assembly District 31.  Dave has the precise blend of leadership, business experience, and common sense we need in Carson City.  I look forward to working with Dave as we build stronger ties of communication between Sparks and all our state representatives.  Join me in supporting Dave for Assembly 31.

Ed Lawson
Sparks City Councilman
About Dave
The right leader for our state
David is a successful business executive, technology engineer, educator, husband and father. Having spent the past 40 years here in Nevada, and over 25 years in Sparks, David understands the unique combination of pride, community, and family that makes our corner of the world unique.